That our electronic waste contaminates the blood of poor Africans is a scandal. Here is an article about it, published on 21 September 2017 by Residuos Profesional and based on research by Universidad de Las Palmas de Gran Canaria (ULPGC) and the Hospital Insular,
"Residuos electrónicos del primer mundo contaminan la sangre de los africano"
.
La sangre de los inmigrantes africanos que llegan a Canarias, con independencia de su país de origen, está contaminada por vanadio a niveles desconocidos en occidente y también por trazas de cobalto, arsénico, níquel… Es rastro de la basura tecnológica que el primer mundo envía a África.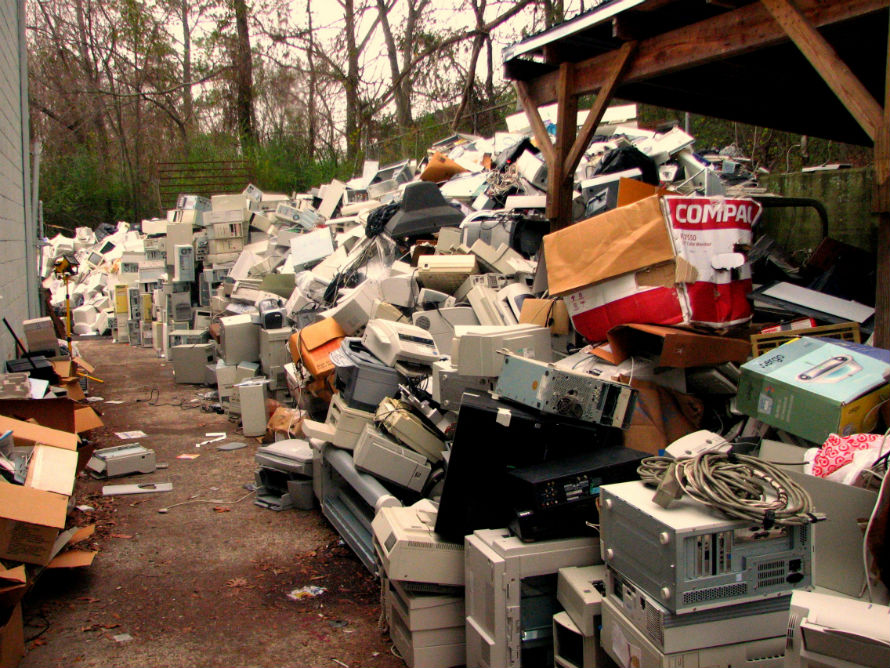 (...)
Basura tecnológica
Los firmantes del artículo no tienen dudas respecto a qué se debe todo ello: se calcula, dicen, que el
80 % de la "basura tecnológica"
genera el primer mundo se envía a África, tanto para abastecer el comercio de estos productos con modelos de segunda mano, muchas veces obsoletos y de vida muy corta, como para nutrir cadenas de reciclaje "informales" (eufemismo de insalubres o ilegales).
El trabajo apoya esa afirmación en varios datos estadísticos: los 16 países examinados están entre los
más pobres del mundo
, pero las concentraciones de esos metales son más altas entre los inmigrantes procedentes de naciones con más PIB, con más teléfonos por 100 habitantes, con más usuarios de internet y, sobre todo, con mayor volumen de importación de dispositivos electrónicos de segunda mano.
Un ciudadano, un móvil
Los autores remarcan otro hecho: África puede estar atrasada respecto al resto del mundo en líneas telefónicas fijas, pero el
uso del móvil se ha disparado
en sus países en los últimos años, tanto las ciudades como las zonas rurales, hasta el punto de que muchos estados han alcanzado el paradigma de "un ciudadano, un móvil". Eso sí, el 97 % de los móviles del continente son de segunda mano.
Por todo ello recomiendan hacer un mayor seguimiento de este tipo de contaminantes, porque "algunos de esos elementos comportan un enorme riesgo, sobre todo para los niños", y porque "es bien sabido que la polución no respeta fronteras, así que el
manejo inadecuado de esos los residuos
tecnológicos en esos países puede producir un aumento generalizado de la presencia mundial de esos contaminantes".
Fuente:
Efeverde